What We Do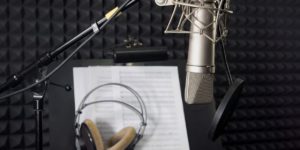 I bring to the table over 30 years of providing creative audio post production, narration recording, sound design, effects editing, and mixing. After a lengthy radio career from Key West to Denver both behind the mic and in the production room I made the switch from razor blade to the digital world. While in Atlanta I recorded, edited and mixed the national American Express Card radio campaign "Dining Out" for Ogilvy & Mather New York.
The Way We Were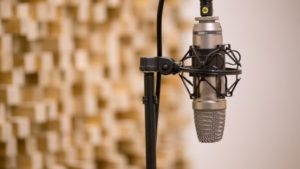 In 1994, I was urged to go to Los Angeles to produce more radio, mixing the national radio commercial for the blockbuster film "The Rock" for Aspect Ratio, and a short time later I was working on the lot at FOX Studios as the staff promo and commercial mixer, recording the late voice over great Don LaFontaine on a daily basis.
I kept busy as a sound effects editor on feature films for Disney and while working on the trailer for the animated feature film "Space Jam" on the Warner Bros lot, I met director John Landis as he was overseeing the mix. In October 1997, I met the owners of Image Resources Film and Video when they were posting the hit TV show "Air America" starring Lorenzo Lamas and they kept me on as sound effects editor and Foley recordist.
What We Have Been Doing

We worked on hundreds of projects together and then in 2009 I left Los Angeles, and since then from the studio just north of Atlanta, I have done sound editorial on many feature films, and documentaries, TV shows for Hallmark, ION-TV and Lifetime, sound design for Discovery Channel's "Anaconda" and for the History Channel series "The Nostradamus Effect" provided through Image Resources Film and Video in Los Angeles.
Mixing at White Dog Studios in Atlanta, I did the effects editorial for SyFy Channel's "Superstition." In 2020 TechnoMan Studios did sound design for the feature film "Secret Agent Dingledorf and His Trusty Dog Splat" for director Billy DIxon. In 2021 there were FOURTEEN movies for Hybrid, LLC! In 2022, I was the re-recording mixer on the documentary feature film "INNOVATION RACE."
From its inception in 2012, TechnoMan Studios has had as its mission to "Stamp Out Bad Audio in Our Lifetime." And that still holds true today. I have had incredible experiences in my three careers as a musician, during my time in radio, and in audio post for the 'business we call "show"' and I should probably document all those stories but most people wouldn't believe me anyway. It has been amazing to have had the privilege to meet, share the stage with, and work with some of the world's best instrumentalists and the most creatively talented people, I consider myself blessed to continue to provide my services for my clients to the best of my abilities, for as long as I have the physical ability to do so, or until The Master calls me Home.
SAMPLES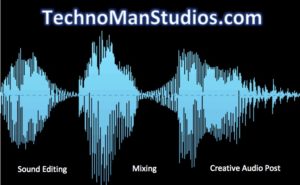 TechnoMan Studios uses ProTools HD, Rode microphones and FocusRite equipment and cannot be contacted via email because of spam bots